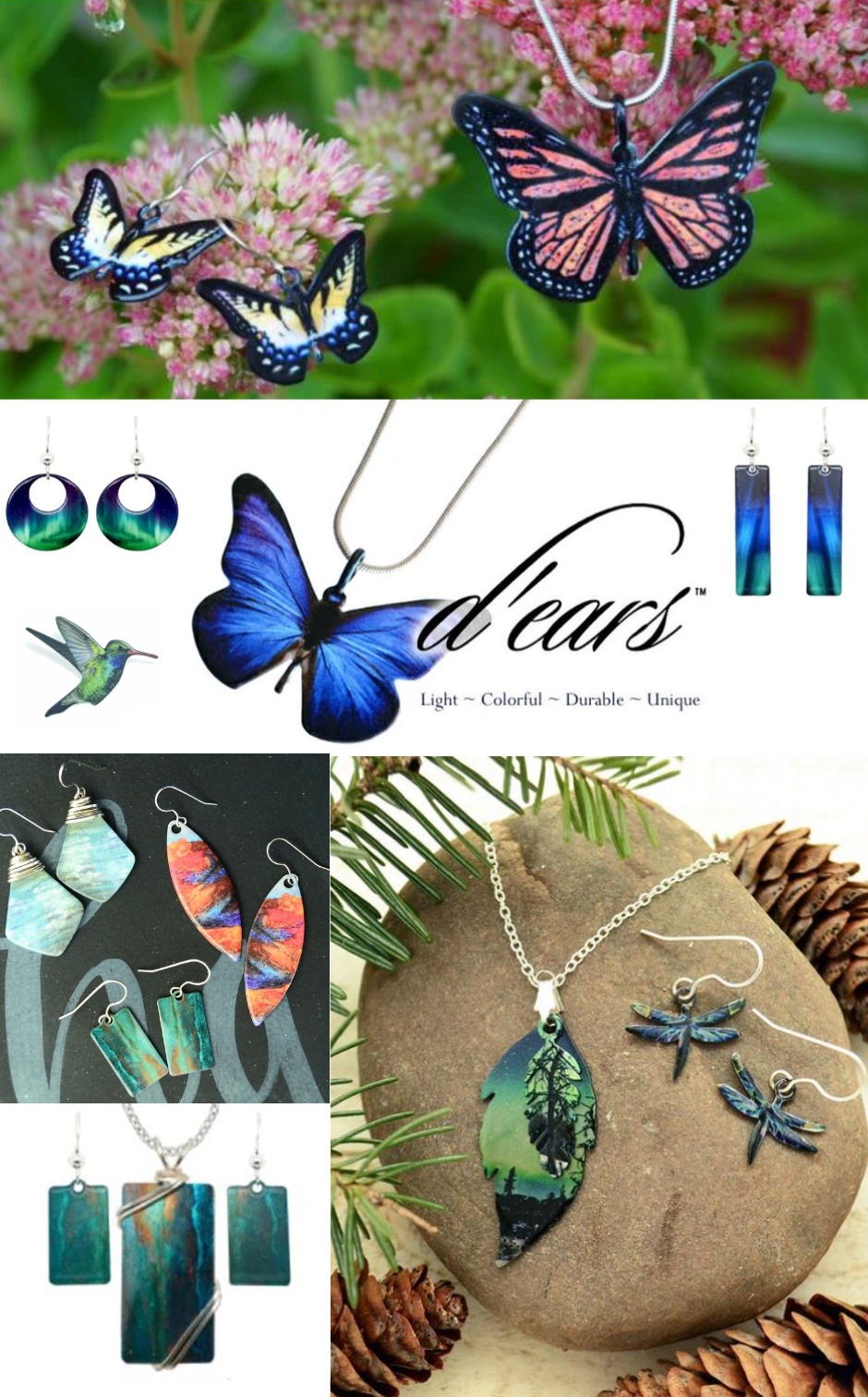 "Each member of our family contibutes to our brand."

D'ears creates full color graphic design. Through a unique process fashion earrings and necklace come alive with the true colors of nature.
Seasonally ornaments and decor items will add that unique craftsman element to your store.
D'ears pieces are handcrafted in Finlayson, MN.
Visa, MC, Amex, Disc
Ships from Finlayson, MN
Minimum Order: $200
Re-Order: $100
d'ears was born November 2013, through the creative vision of Ken Matheson. In partnering with his wife Pam, son Jaron, daughter-in-law Leah, and her parents Dean and Donna Carroll that vision became an unimaginable reality.
Each family member contributed their unique talents and years later d'ears is a branded jewelry maker with distinctive hand- made products in stores across the United States.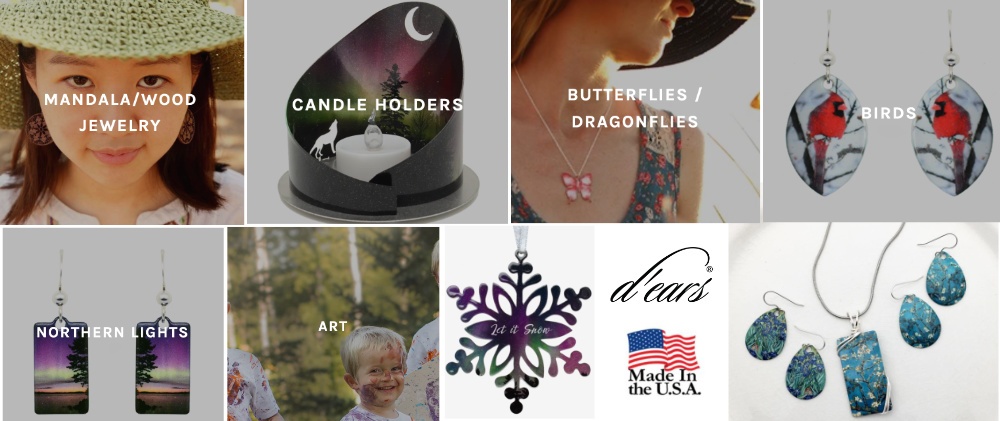 Order Online 24/7
In Store Appointments
Shop in Person at the National Shows
Minneapolis, MN
800.945.0705
NorthStar Fashion Show
St. Paul: August 20-22
National Show Dates 
Atlanta: July 11-17
Dallas: June 21-27
Vegas: July 30-August 3