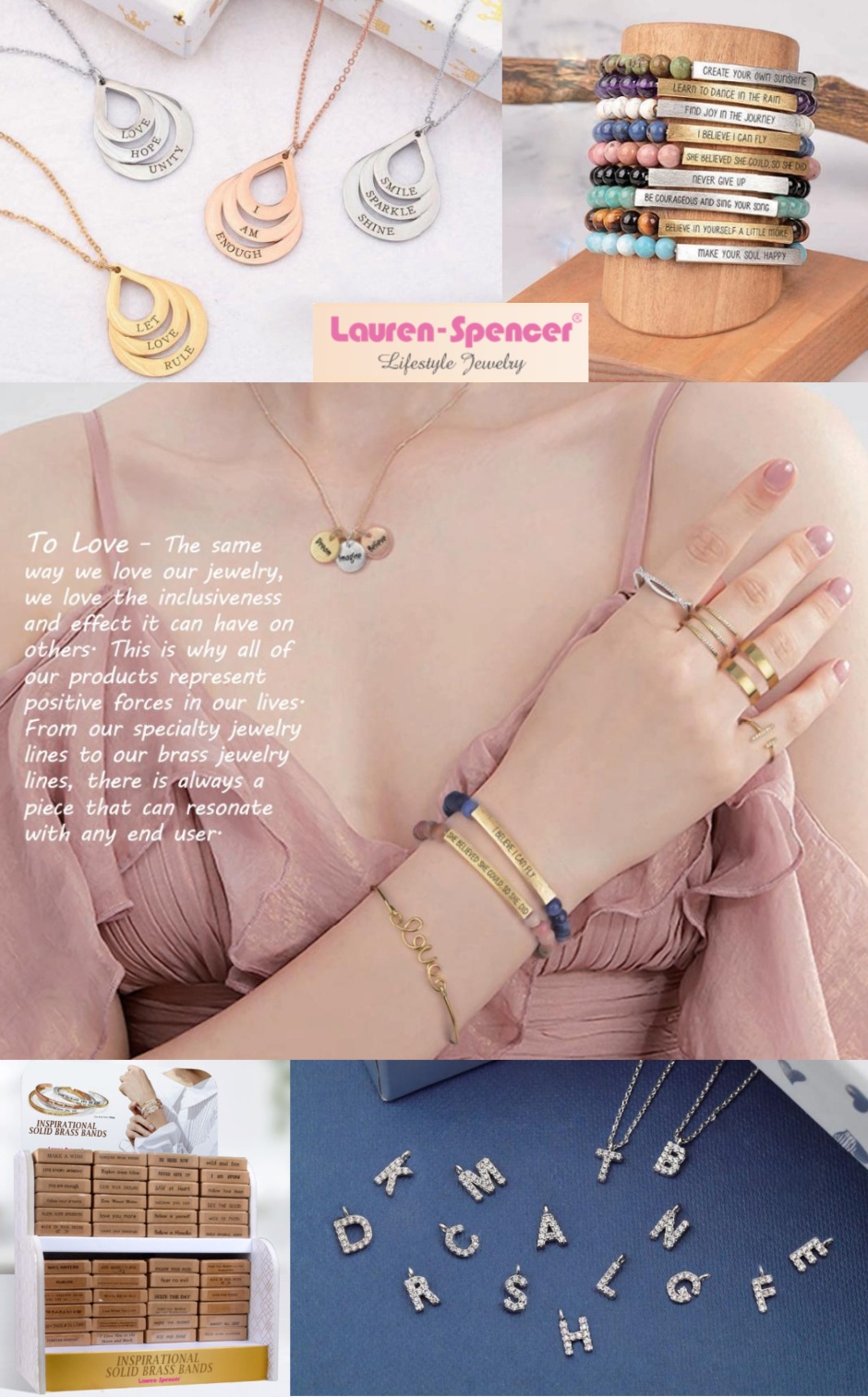 Everyday, Seasonal & Resort Lifestyle Jewelry.
Established in 1982, Lauren Spencer Lifestyle Jewelry. A mission to bring more beauty into the world by by guiding and inspiring others to view fashion and jewelry as an extension of their expression and self. Lauren Spencer jewelry is the bridge between the world of creativity and passion, and the world of trend.
To Inspire – All of our products carry a special meaning. Our motivation and inspirational jewelry lines help inspire others to be the best version of themselves. Our marketing and retail point of sale solutions will inspire and attract the curiosity of end customers. Inspiration can be found in the dozens of product lines we carry.
To Celebrate – Our products are meant to help the end customer celebrate life. Whether it is through celebrating others with a gift, or celebrating themselves with a new trendy piece to complete a new outfit, Lauren-Spencer jewelry always ends with a celebration.
To Love – The same way we love our jewelry, we love the inclusiveness and effect it can have on others. This is why all of our products represent positive forces in our lives. From our specialty jewelry lines to our brass jewelry lines, there is a piece that can resonate with any end customer.
Visa, MC, Amex, Disc
Ships from Powell, Ohio

Minimum Order: $300
Re-Order: $100
As a family owned business, we named our company after our children, Lauren and Spencer, to remind ourselves to treat our products and customers with the same level of care as we would our family. We believe every customer deserves our best efforts in quality and service, and we will always strive to do what is right for our clients. At Lauren-Spencer, our customers are our family, our products are our passion, and the world is our audience.
Believe in the Magic of Christmas!
Lauren Spencer Lifestyle Jewelry has all of your holiday accessories covered.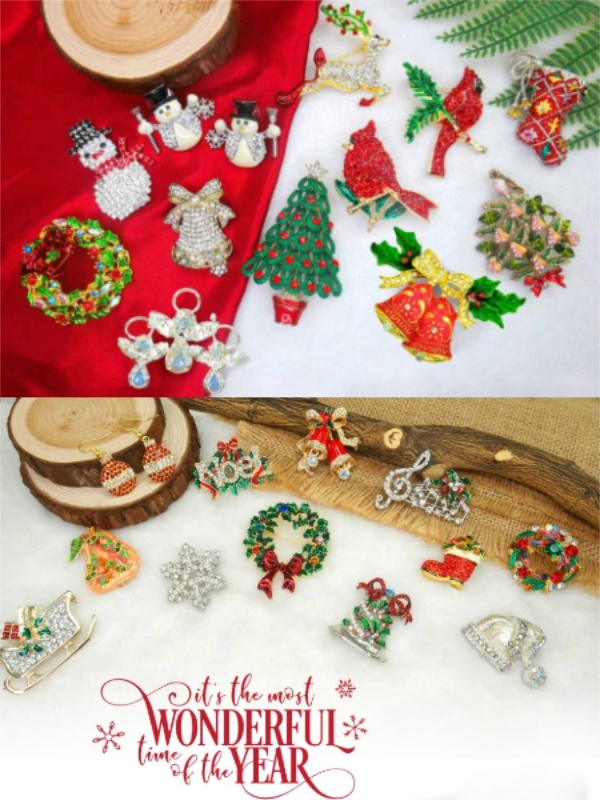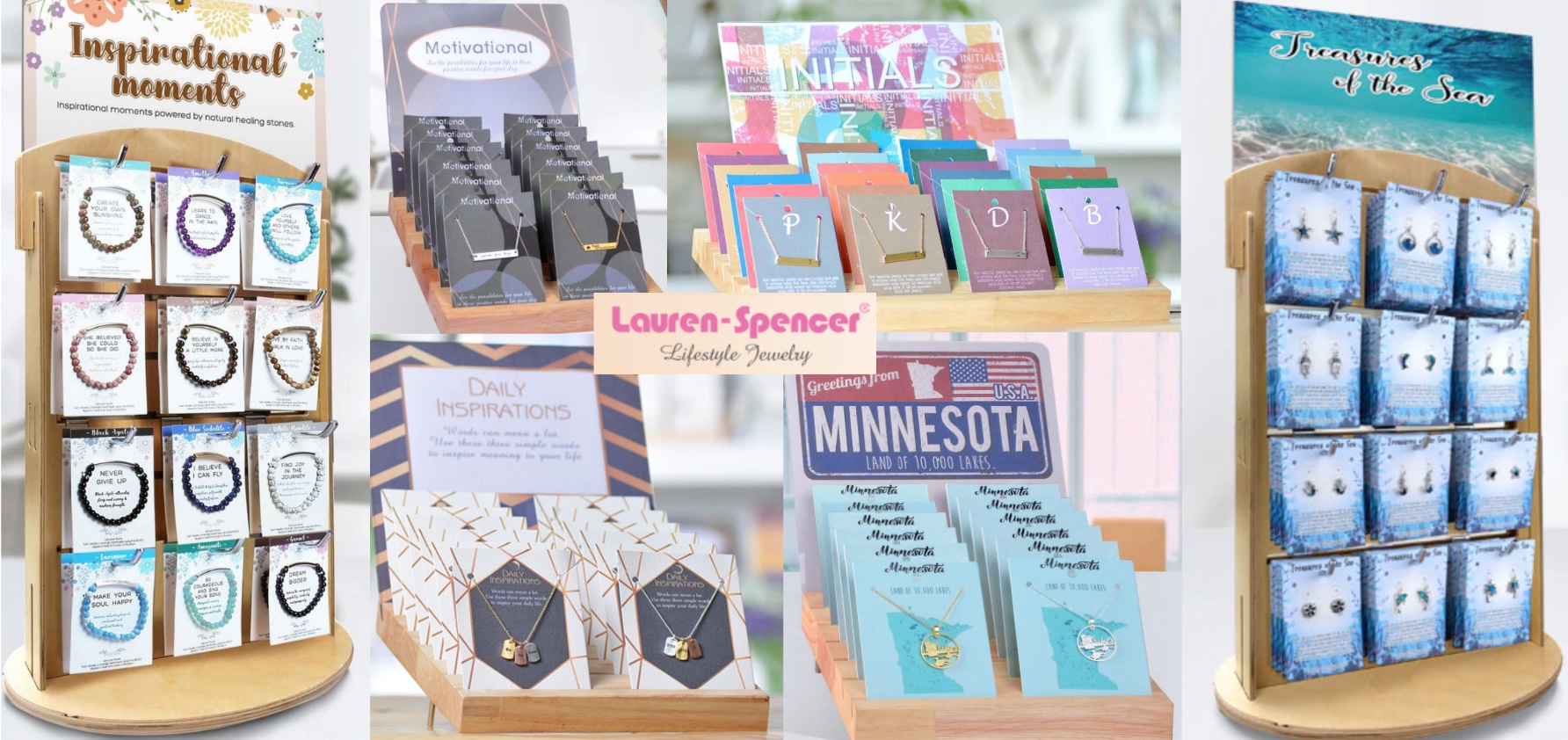 Blue Gallery 149
10301 Bren Road West
Minnetonka, MN 55343
2022 Show DATES
January 28 – February 1
March 11-15
April 24-26
June 26-28
July 29 – August 2
October 2 -4
Daily Appointments