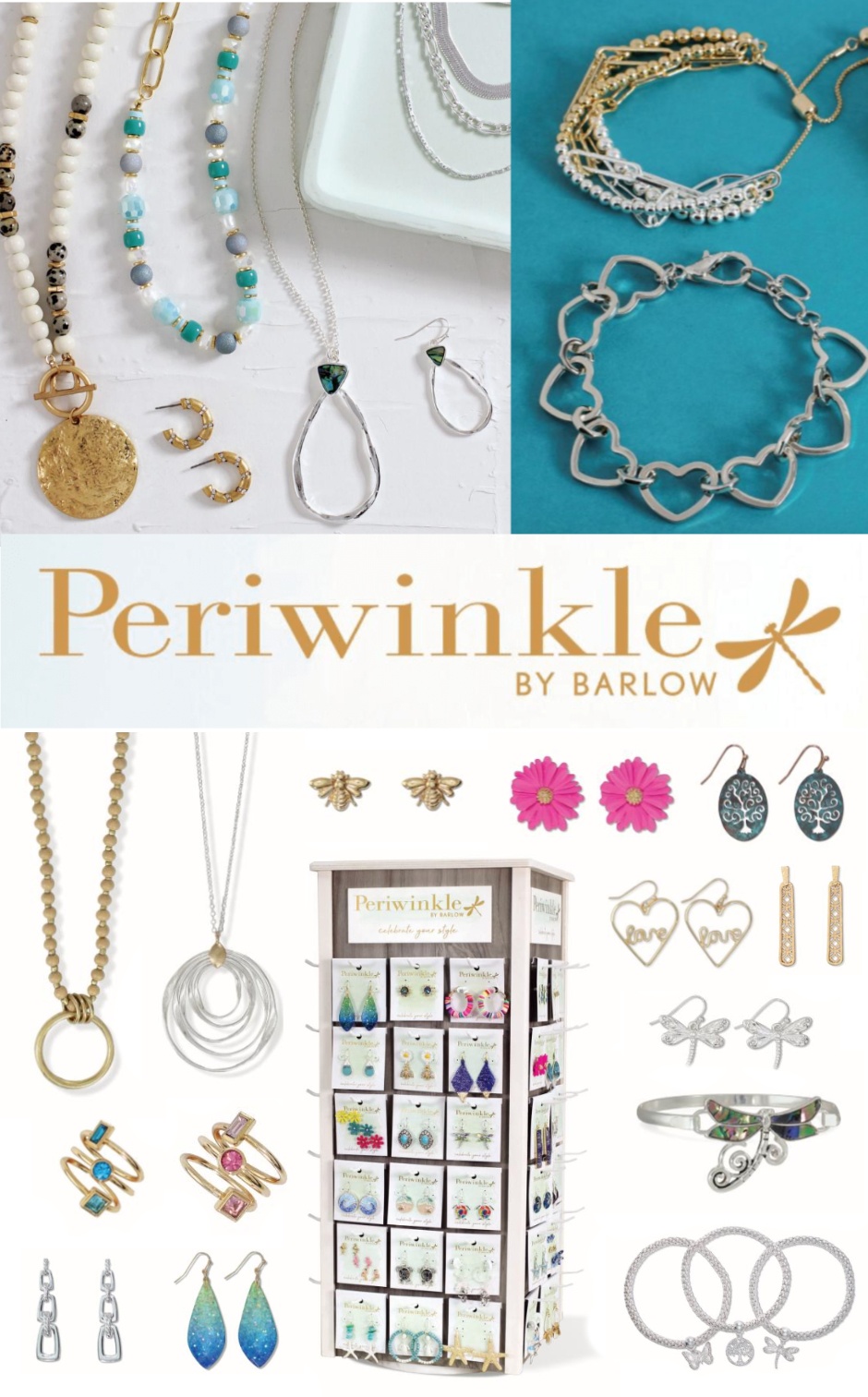 We believe women should have fun celebrating the versatility of their own style.
From day-to-night, work-to-play, casual-to-cocktail.
Gift Beat Ranked. Season after season. Retailers, like you, choose Periwinkle as one of the best jewelry brands to give real estate in your store.
Periwinkle by Barlow has been bringing women exquisite accessories for over 16 years!
Two catalogs are introduced a year, giving your over 800 new products for your to curate a selection. Choose from counter displays to floor fixtures all redesigned to compliment your store and product offering.
Visa, MC, Disc, Amex
Ships from East Providence, RI
Minimum Order: $150
Re-Order: $100
A family-owned business and the parent company, Barlow Designs, was Family pride resounds in this broad line of fashion accessories with wide appeal to consumers and high turnover for our retailers. Periwinkle is consistently on-trend and beautiful. The trends we identify and emulate aren't just a flash-in-the-pan, they are lovely evolutions of style: fun, modern, easy, and always beautiful.
The product arrives pre-priced with a mark up of 2.5–3x. The jewelry appeals to women of all ages, necklaces, earrings and bracelets.
Blue Gallery 149
10301 Bren Road West
Minnetonka, MN 55343
2022 Show DATES
January 28 – February 1
March 11-15
April 24-26
June 26-28
July 29 – August 2
October 2 -4
Daily Appointments