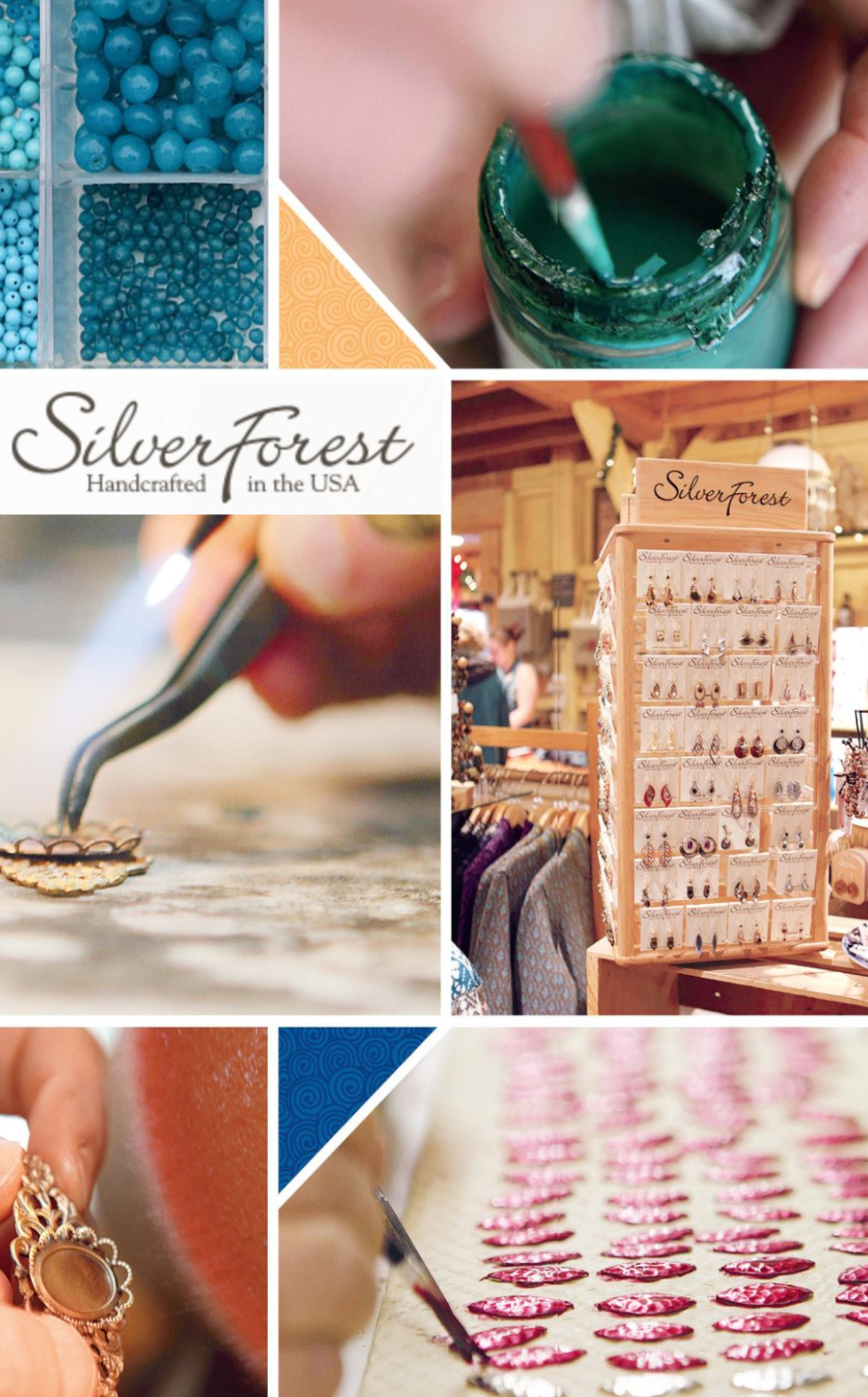 Silver Forest jewelry is enchanting, playful, full of color and texture.
We believe that the difference is in the details. Our jewelry is made using quality materials and lovingly handcrafted in Southern Vermont.
Our earring are surgical steel or surgical steel with a 18k gold overlay.
We use genuine semi-precious stones. We also use glass beads, natural materials, and genuine Austrian Crystal to accent our jewelry.
Visa, MC, Amex
Ships from Bellow Falls, VT
Minimum Order: $1300
Re-Order: 24 pieces
Silver Forest has been in the top 10 of the Giftbeat multiple years in a row.
We support our retail partners, independent businesses across America, with an unconventional brick-and-mortar strategy that draws customers into their store.
The reorders are easy and the exchange of product is seamless.
Your sales consultant can recommend the display that is perfect for your store.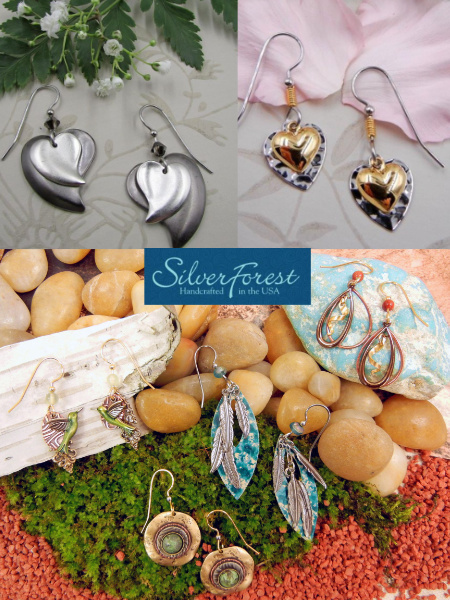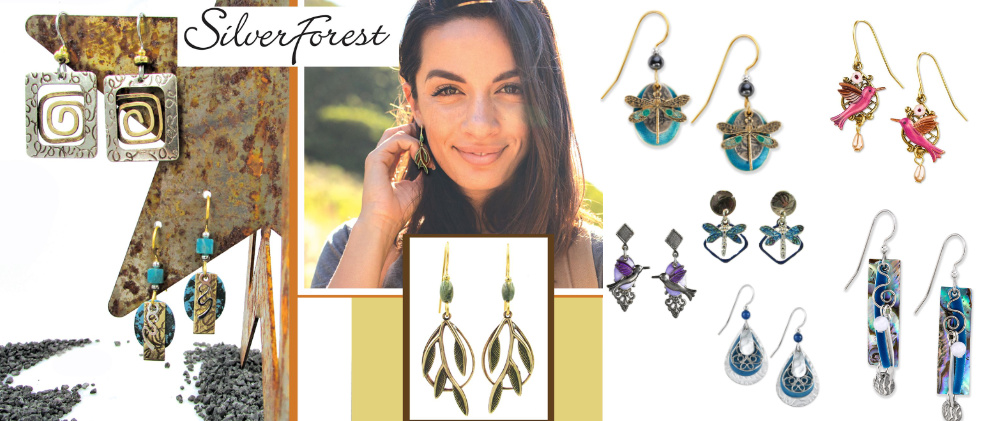 Blue Gallery 149
10301 Bren Road West
Minnetonka, MN 55343
2022 Show DATES
January 28 – February 1
March 11-15
April 24-26
June 26-28
July 29 – August 2
October 2 -4
Daily Appointments